ULYSSES Network – annual meeting and professional encounter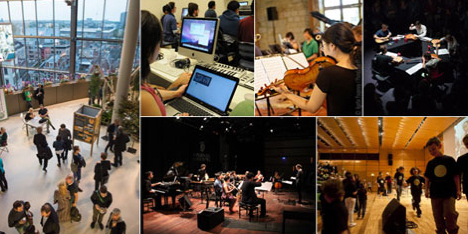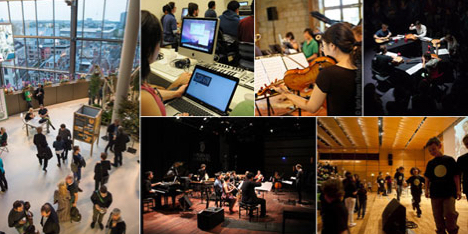 Ircam – FR
On 4th and 5th March 2016, the ULYSSES Network partners come together in Paris for their final network meeting of this project-period (2012-2016), upon invitation by the project coordinator IRCAM.
On Friday 4th March, 11h30 at IRCAM, the ULYSSES Network partners publicly present the results of the network activities since its beginning in May 2012.
Several young international artists, who could benefit from European support through the Network and develop their activities in the framework of the ULYSSES projects, discuss their experiences and present their works:
Benjamin Scheuer  –  composer
Nuria Gimenez-Comas  –  composer
Dario Calderone  –  performer
You are all invited to join us for this presentation and discussion!
IRCAM – Salle Stravinsky, 11h30 – 13h
Free entrance, please register by email.
THE VIDEO RECORDING OF THE ENCOUNTER CAN BE WATCHED ONLINE HERE!
On Saturday 5th March, people attending the final meeting and public presentation have the occasion to attend the concert at Centre Pompidou performed by Divertimento Ensemble, presenting works by Gérard Grisey and by ULYSSES composers Daniele Ghisi and Raphael Cendo.
Organized in partnership with
Aldeburgh - UK
BMA - LV
BMC - HU
Divertimento Ensemble - IT
Flagey - BE
Gaudeamus - NL
IEMA - DE
IMD - DE
impuls - AT
OPUS XXI / HfMT- DE
Royaumont foundation - FR
Time of Music - FI