Gaudeamus Muziekweek + Gaudeamus Prize 2015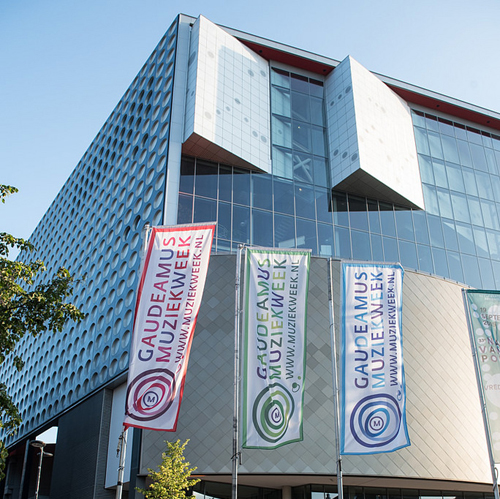 Gaudeamus – NL
Gaudeamus Muziekweek, partner of the ULYSSES Network, presents every year in September the latest music created by young pioneers.
The Dutch festival, which has won national and international plaudits, took place in Utrecht (NL) from 9 through 13 September. From classical crossover and minimal soundscapes to modern composition with (live) electronics. Gaudeamus Muziekweek 2015 offers excellent opportunities to immerse yourself in the newest music.
This year Gaudeamus Muziekweek also offered professionals and other music lovers plenty of opportunities to delve deep into the music and related subjects. Prior to the festival itself, the Gaudeamus Muziekweek Academy allows a "behind-the-scenes glimpse" at rehearsals of the shortlisted works.
The connecting threads through the festival are the works of the five nominees for the Gaudeamus Award.
After the closing concert on 13th September, the winner of the Gaudeamus Award 2015 was announced. From the hands of festival director Henk Heuvelmans composer Alexander Khubeev (RUS 1986) received the prestigious award.
Khubeev* is now included in the respectable hall of fame with previous winning composers such as Yannis Kyriakides, Michel van der Aa and Louis Andriessen.
The Gaudeamus Muziekweek 2015 was also an occasion to presented several ULYSSES projects :
# The final concerts and world premieres of the IEMA Composition Workshop 2015
# Works of the two selected composers taking part in the ULYSSES Composer Exchange Program between Royaumont Foundation (FR) and Gaudeamus (NL)
# Concerts by Dario Calderone in the Solo Double Bass project, in cooperation with impuls (AT)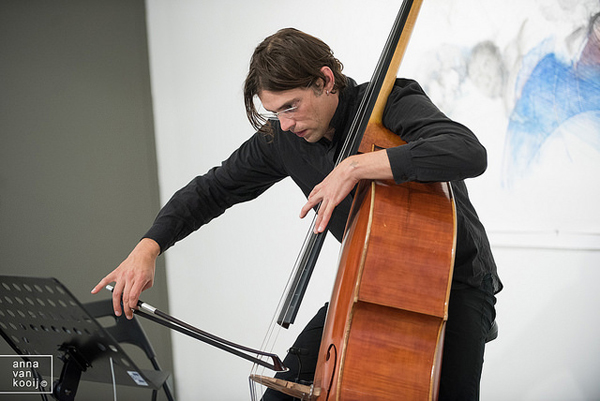 © Anna von Kooij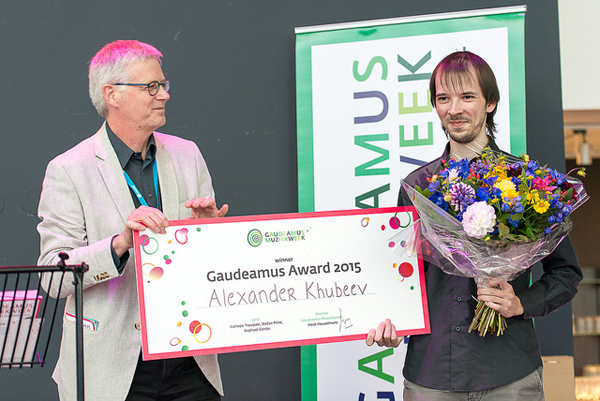 © Baldwin Henderson
* Alexander Khubeev
Born in the city of Perm in 1986 where he began his composition classes. Subsequently moved to Moscow to study at the conservatory and complete his post-graduate studies with Yuri Kasparov. For the past eight years, Khubeev has lived in Moscow while simultaneously attending master classes with composers such as Beat Furrer, Ivan Fedele, Chaya Czernowin, Martijn Padding. In addition, he took part in the biannual Darmstadt International Summer Courses for New Music (2014), where he received a stipend for the session in 2016. "Fortunately, during my years of study in Moscow, Russia's concert life became increasingly rich and diverse. My music was performed by most ensembles of contemporary music in Russia (as well as in countries such as Ukraine, Italy, Germany, USA, and Argentina). Along the way, I won various composition competitions. Resulting from an ongoing collaboration, I was appointed as composer in residence at the GAMEnsemble (a first in modern Russian history) in 2011."
Organized in partnership with
IEMA - DE
impuls - AT
Royaumont foundation - FR